Keep updated with our operating days, new products, and many more!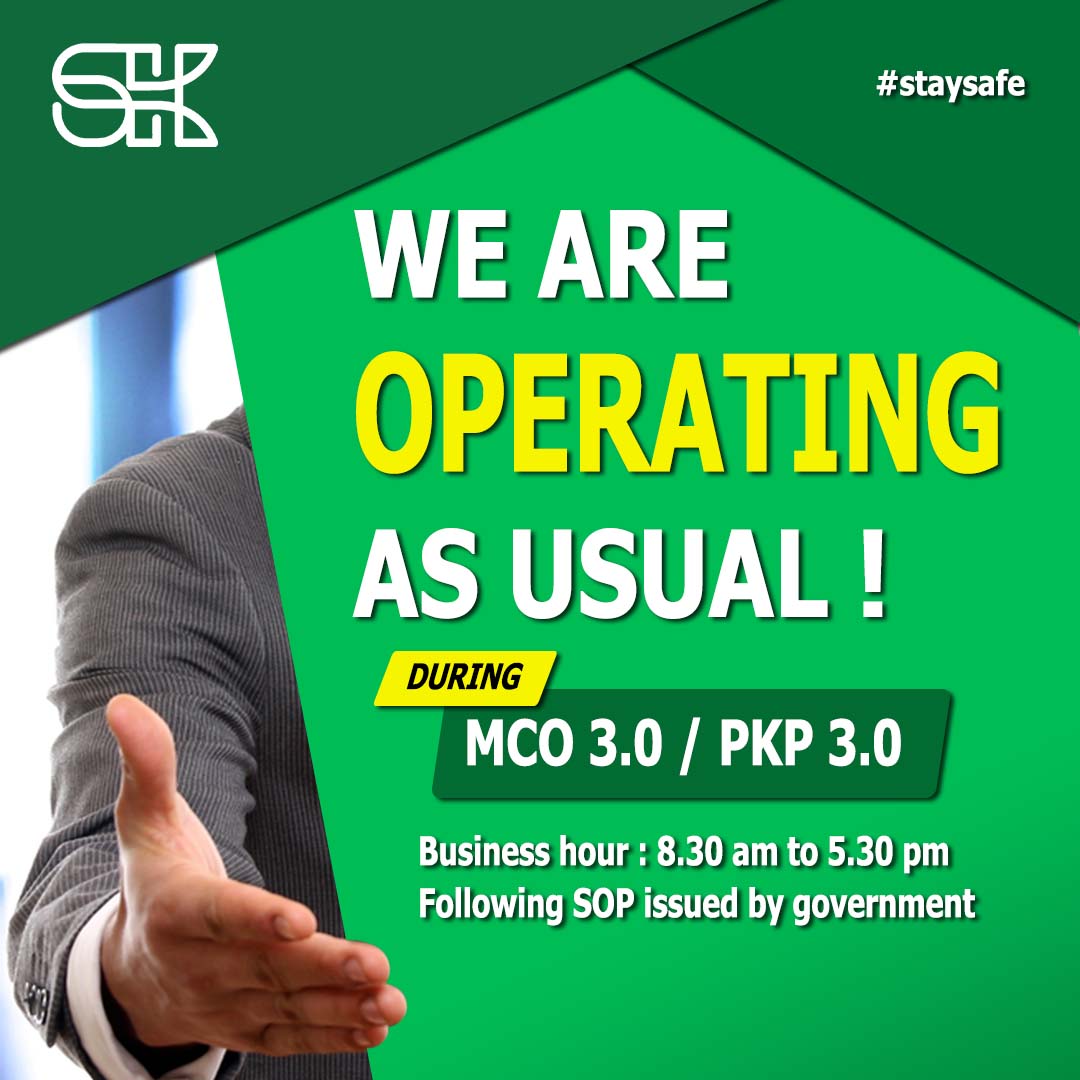 We are Operating As Usual!
24 May 2021
S&K provide essential service for Food and Beverage industry by supplying consumables…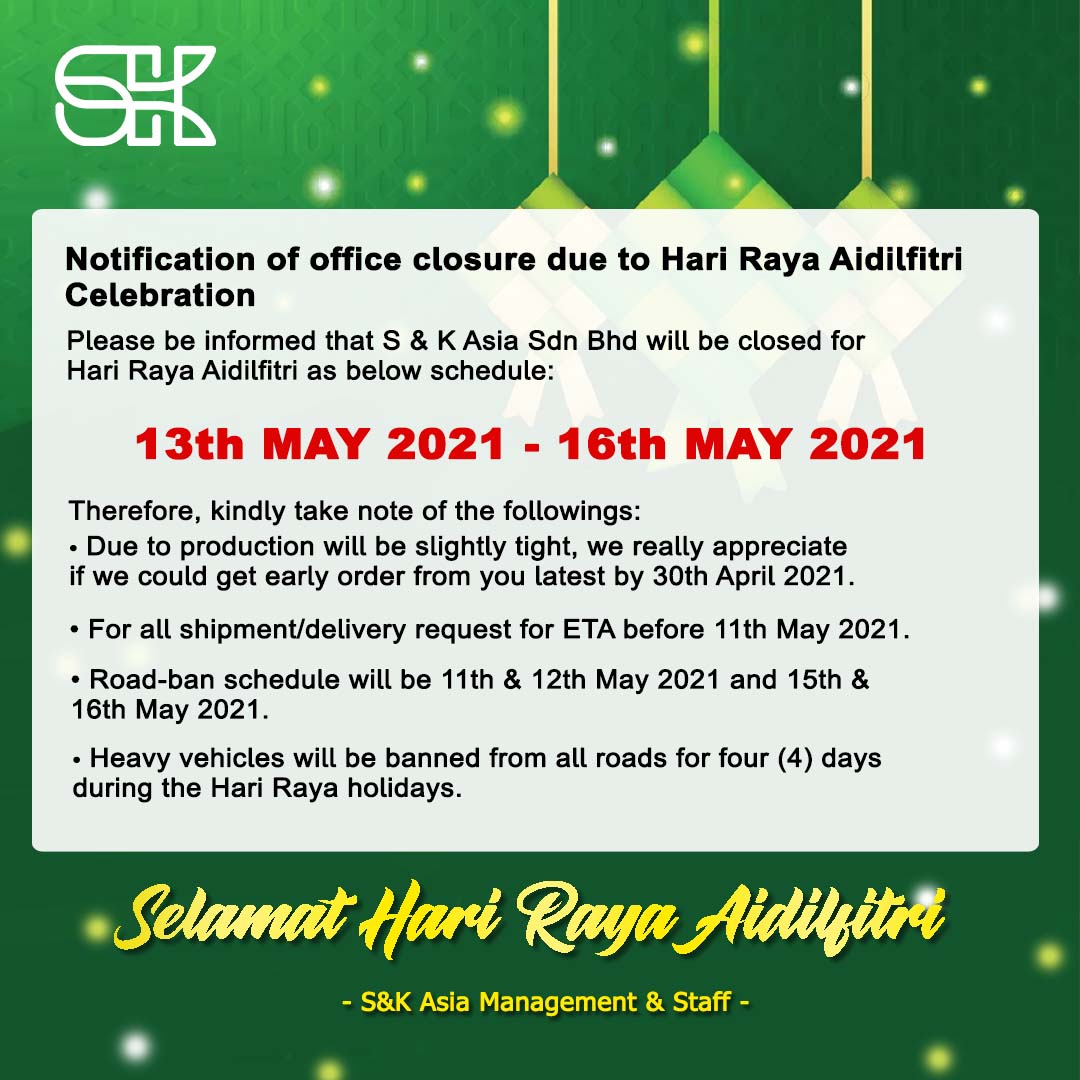 20 April 2021
We wish every muslims a Selamat Hari Raya Aidilfitri & Maaf Zahir dan Batin! Please …..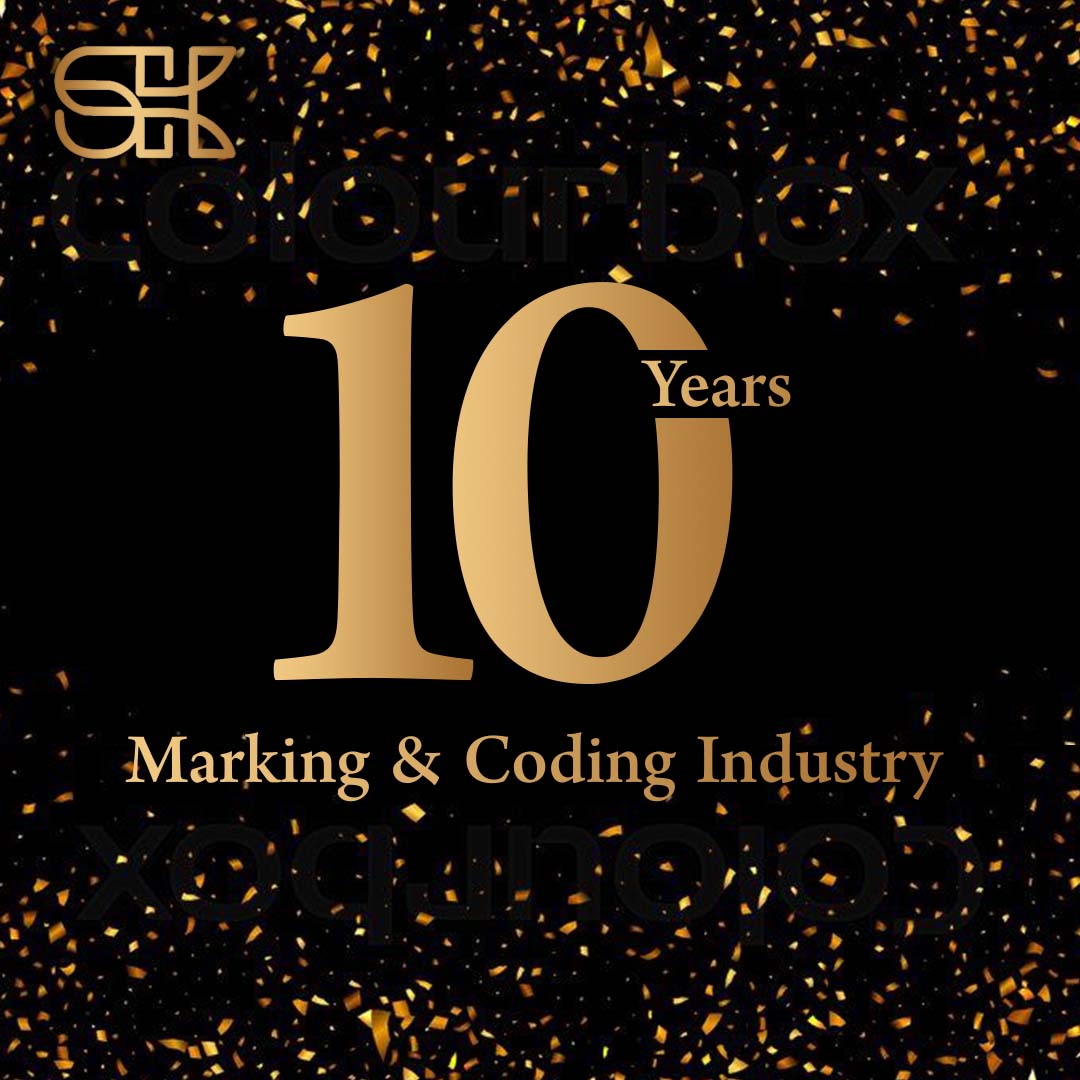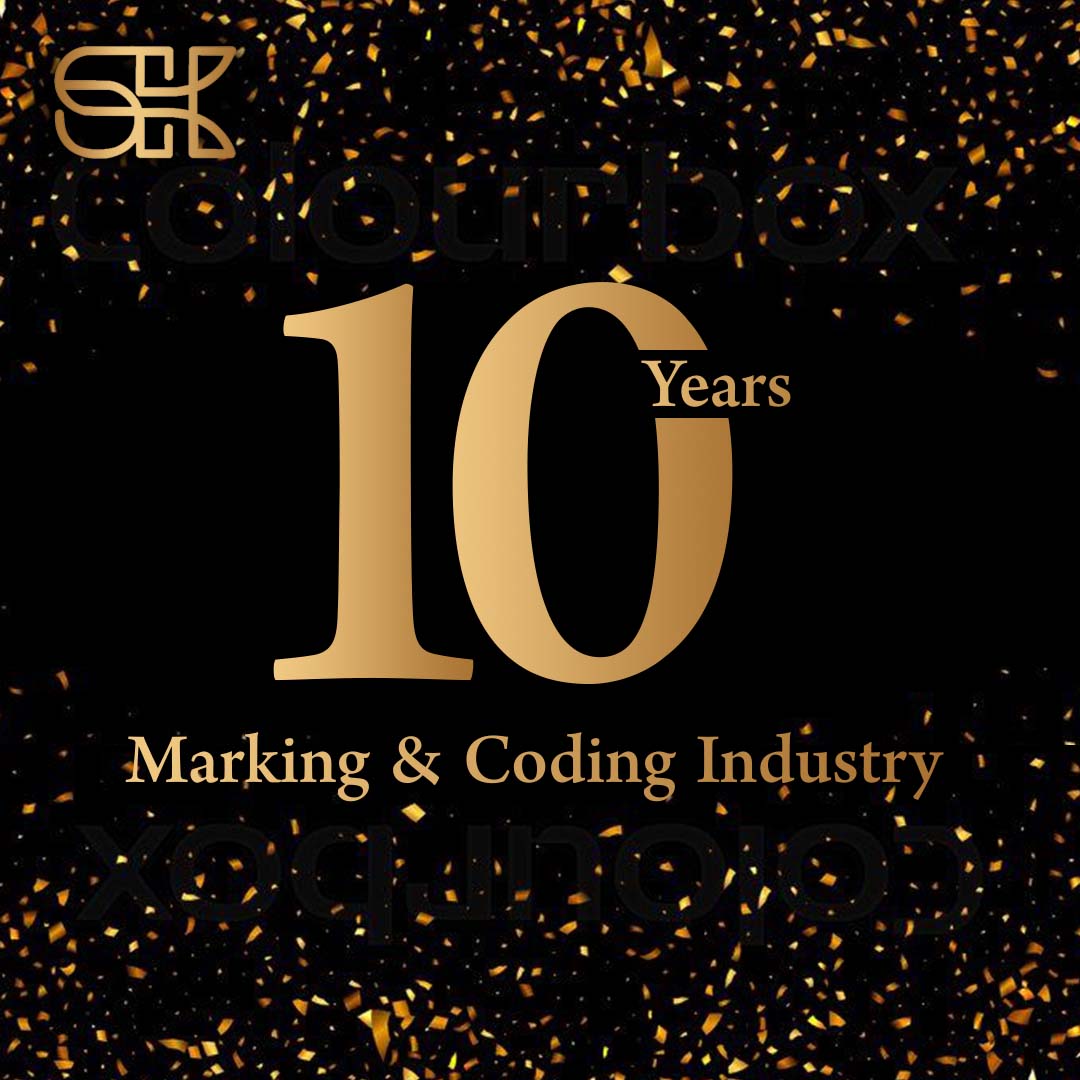 22 March 2021
Today is a historic moment for us to celebrate the 10th year anniversary of S&K ASIA…..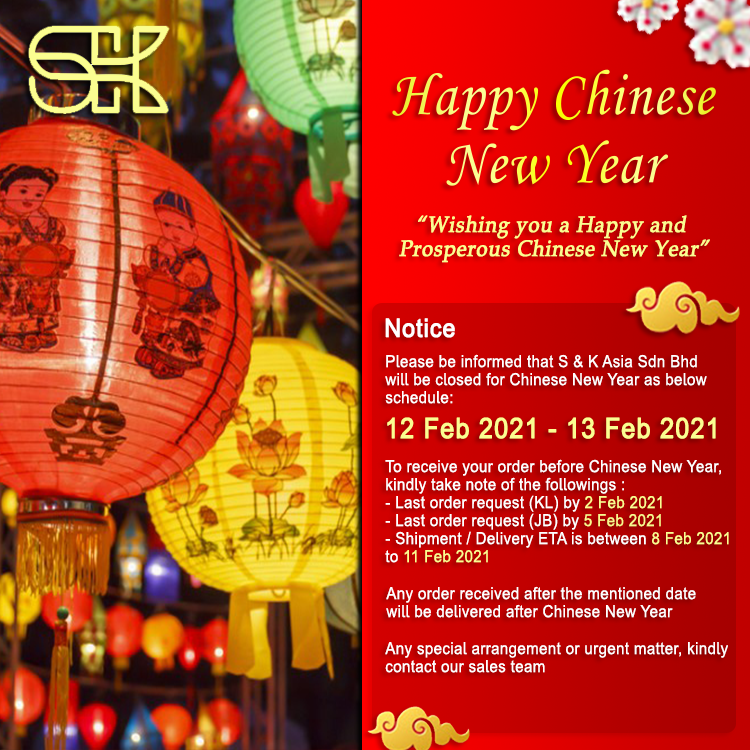 31 January 2021
We are wishing our clients and staff members a Happy Chinese New Year! To celebrate this..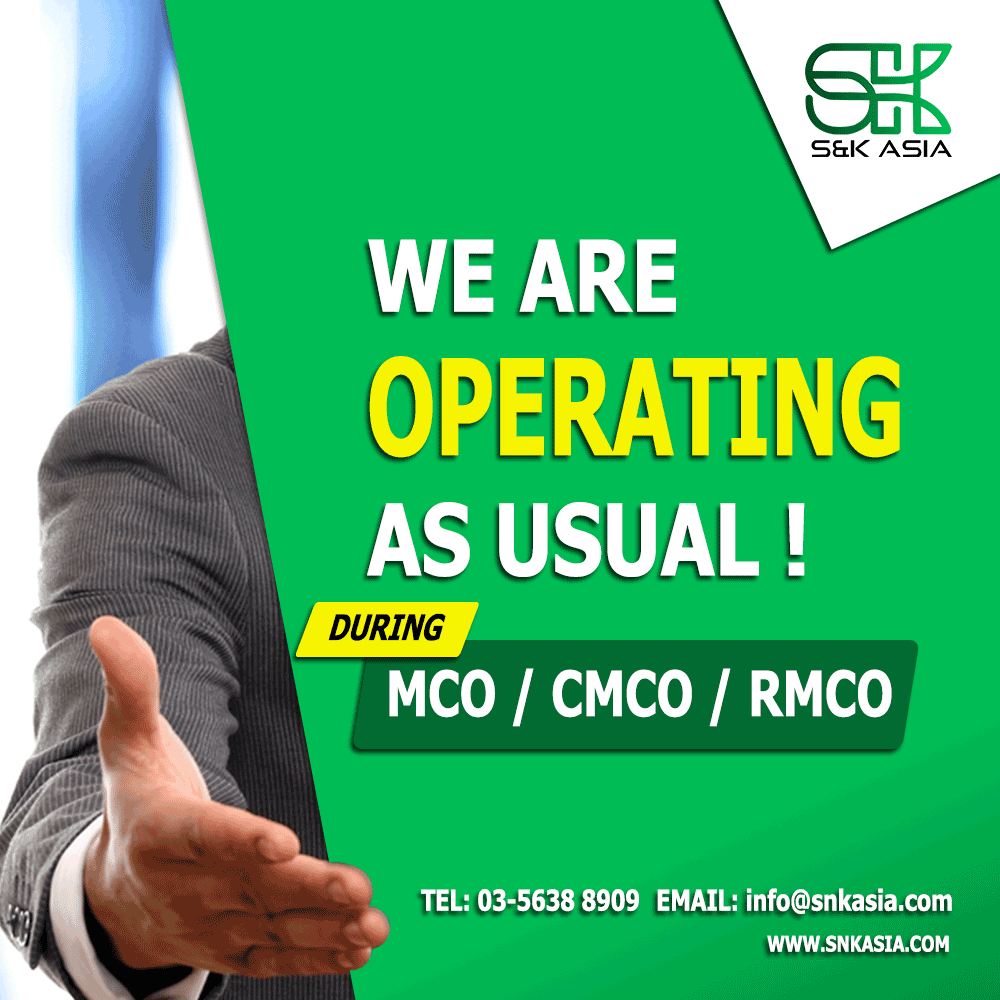 13 January 2021
We Are Operating As Usual! Even though government has announced MCO….
Any Enquiry?
Let Us Show You How We Can Improve Your Company Efficiency And Profit!